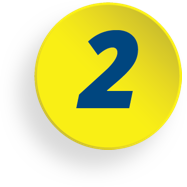 CONTROL
Overcoming Process Variation to Maintain Target Material Distribution
The Process Pilot automated control system manages the blowmolder to eliminate the process variables that impact bottle material distribution. Under Process Pilot control, the blowmolder is proactively adjusted to compensate for variations such as preform and material variability, plant environmental changes, operator experience and other related influences. This type of dynamic, real-time control is essential for producing light weight bottles.
>
Closed-loop control driven by real-time thickness measurements!
>
Process Pilot®, "Auto-Pilot" for your blowmolder
True Closed-loop control
Process Pilot® works in conjunction with Pilot Profiler and the blowmolder to provide a fully closed-loop management program for hands-free operation.
Process Pilot continuously monitors material distribution as bottles leave the mold. When the effects of process variation are detected, Process Pilot proactively adjusts key blowmolder parameters to maintain target distribution levels.
>
Automatically adjust the blowmolder to manage process variation as it happens!
>
Confidence in PET bottle production
24/7 blowmolder management
Precise thickness distribution . . . maintained on every bottle
Automatic compensation for random variation in the blowing process
Operate within a limited processing window
Always produce bottles with high consistency and quality
>
The Process Pilot® difference!
>
Process Pilot® technology provides benefits and opportunities that improve efficiency and profitability!
Consistent Containers
Less jams, greater blowmolder and downstream efficiency
= improved pack rates!
Precise Distribution
Take light-weighting to the limit without sacrificing bottle performance
Operator Experience
Consistent blowmolder performance regardless of experience and skills
Recipes
Eliminate multiple recipes for the same job
Customer Satisfaction
Better bottles, less customer complaints
Overcome Temperature Fluctuations
Automatic adjustment for variations in plant temperature and environment